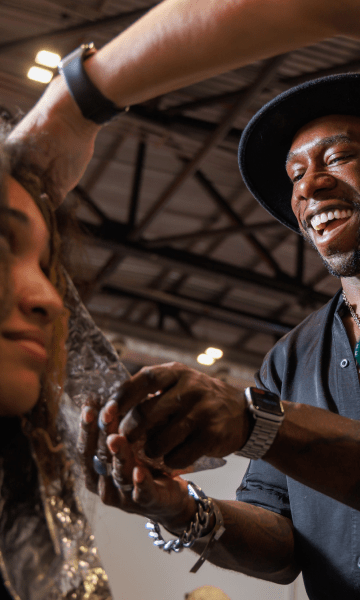 Global Hair
Competition
Congratulations to the Top 5 Finalists!
We are so excited to officially announce the top 5 finalists moving onto the next phase of the Moroccanoill Global Hair Competition. Each finalist will win a trip to Moroccanoil – The Collective, Las Vegas to present their collections live on stage, and will also have the opportunity to be part of the Moroccanoil Backstage Team at next year's Eurovision Song Contest. The grand prize winner will also receive $10,000 USD, a Moroccanoil trophy, opportunities to participate with Moroccanoil on special shoots and events, a salon retail package valued at $5,000 USD, and $2,500 USD in Moroccanoil Academy vouchers. We want to thank everyone who entered the competition and the dedication to your craft. We also want to thank everyone who voted.
Thank you for Participating
Education anytime, anywhere
Access inspirational and educational videos, plus self-guided learning on color theory, product application, our proprietary technology, and more. Ask our Color Experts about all things haircolor! Available for iOS and Android mobile and tablet devices.