MOROCCANOIL ♡ SALON SUPPORT

We're All in This Together
Due to the COVID-19 pandemic, salons and spas around the world have closed their doors to help prevent the spread of the virus. Since many beauty professionals are independent contractors or small business owners, the economic impact has been devastating.
Moroccanoil is dedicated to supporting our community during this challenging time. We have launched a multifaceted $3 million recovery program to provide salons and stylists with the resources they need to rebuild their business, stay engaged with their clients, and come back stronger than ever.
Giving Back to the Beauty Industry
Our unwavering support for our community started with donations to the Professional Beauty Association (PBA) Covid-19 Relief Fund and the Beauty Changes Lives relief initiative. These organizations are providing relief grants of $500–$1,000 to beauty professionals impacted by the pandemic, and we are proud to stand with them.
Beauty professionals can learn more and apply for these grants here:
PBA – https://www.probeauty.org/covid-relief-fund-application
Beauty Changes Lives – https://beautychangeslives.org/beautyreliefgrants/
Supporting Our Salon Family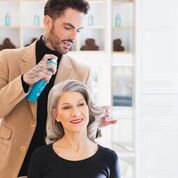 The passion, creativity, and expertise of stylists have always been at the heart of our success. That is why we want to help our family of Moroccanoil loyalty salons and stylists by providing essential resources to support their business.
– To help share the burden that our salons are facing, Moroccanoil will provide $2.8 million in support for our loyalty and market leading salons globally in the form of station support and backbar products.
– Loyalty partners, through approval, will now be able to retail Moroccanoil products through their salon's e-commerce site. This will help them create an additional direct stream of revenue, while strengthening both salon and brand loyalty.
– We have waived the initial investment for independent stylists, enabling them to take advantage of all Loyalty Partner Program benefits.
– Loyalty salons will now have the ability to redeem towards products from the Moroccanoil Body™ line, such as Moroccanoil Soap, Hand Cream, and Shower Gel.
– Loyalty salons will have access to relevant weekly business resources to help strengthen their overall business.
– To help lower operating costs, all salons retailing Moroccanoil will have the opportunity to take advantage of deep savings on Moroccanoil products including station support, backbar, and retail.
Moroccanoil Education – The show must go on!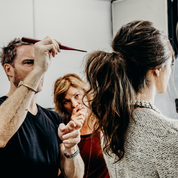 To keep our community connected and fueled with creativity during this time of social distancing, Moroccanoil is going "full steam ahead" with digital and online education. We are leveraging our social media channels, Zoom sessions, and more to offer daily inspiration and education from global artists in different languages, including business tips, technical demonstrations, product Q&As, social media best practices, and more. Now and continuing after the economy reopens, Moroccanoil will share its schedule every Friday for the next week's roster of education offerings @MoroccanoilPro.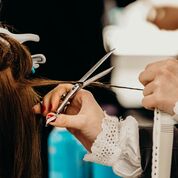 If you have booked a class at the Moroccanoil Academy but cannot attend due to the COVID-19 pandemic, we've got you covered! We will help you book a class in the future at no added cost.
We are excited to welcome you to our beautiful new Moroccanoil Academy when the time is right, but for now join us online. Visit MoroccanoilProfessionals.com to learn more.
Getting Back to Business
As social distancing eases and communities get back to business, reopening your salon properly is crucial. Please stay up to date with your local government and cosmetology board guidelines. In addition, The Professional Beauty Association is leading the charge to help support the safe return of professionals and customers to salons. Moroccanoil fully endorses the PBA Safe Salon Charter. Please find more resources at:
PBA Safe Salon Charter – https://www.probeauty.org/safesalon
United We Stand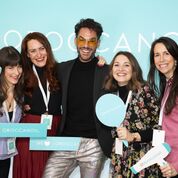 Moroccanoil is inspired by the resilience of our community, and by the courage and compassion of everyone who has fought for our health and safety during these unprecedented times. In gratitude for their heroic efforts, Moroccanoil has gifted thousands of products to hospital workers on the front lines in hospitals across the US.
We are all in this together, and Moroccanoil is dedicated to helping our salon community rebuild. Salon professionals are the heart and soul of Moroccanoil—you supported our brand before anyone else did—and we are here to help you not only survive, but thrive as we navigate the days and months ahead.
♡
Your Moroccanoil Family