subscriptions
Our online class catalog of artistic and business, facilitated by educators all over the world, provide advanced Moroccanoil education from wherever you are in the globe! Take out your mannequin heads, Moroccanoil products, and tools and follow along with your online educator as each chapter will guide you to. Business practices are easily digestible and help to achieve your personal and professional goals; applicable for stylists, salon owners and managers. You can choose to purchase an a la carte class or a yearly subscription.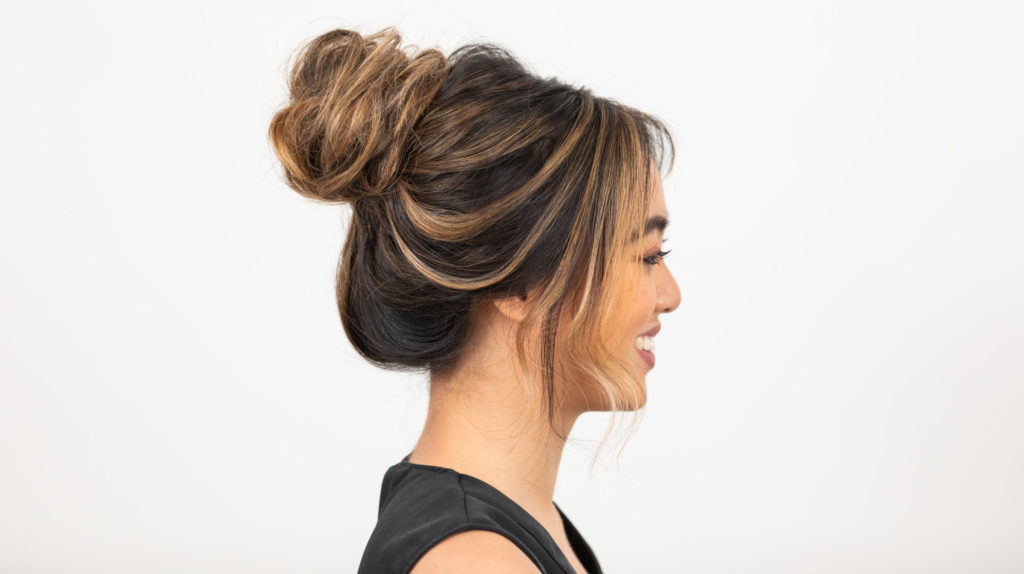 Discover Products Used In This Video:
Face-Framing High Bun
A modern take on a classic silhouette, this face-framing high bun style is a nod to timeless looks, like Audrey Hepburn in the iconic movie Breakfast at Tiffany's, but with a touch of '90s cool-girl supermodel flair. The center-parted, face-framing fringe lifted up and away, in combination with the height of the bun, makes for a flattering hairstyle at every angle. Key styling techniques to master this look include creating definitive texture patterns in the hair and forming the ideal shape for your client.

Chapters:
00:28 - Prep
10:08 - Creating the Bun
22:45 - Detail and Finish
07:05 – Style
// // = esc_url(get_template_directory_uri() . '/slice/dist/images/category-course.png'); // ?>
Oops, sorry!
This page is for Moroccanoil Educators and Experts only.
For information on how to become a Moroccanoil Expert, email academy@moroccanoil.com. For a list of classes open to all professionals, please explore our course catalog.
Thank you!